Nathan Winch
state committee member
Nathan is a project manager in the public sector and has worked in policy areas such as education, children and young people, and health.
Nathan is also a big combat sports fan and has been fascinated with MMA since the early days of the UFC and PRIDE.
Contact:  Nathan@mmarap.co.uk
Jermaine Harley
STRATEGIC LEADER
A keen footballer, Jermaine has FA accredited coaching badges as well as being a qualified football referee.
As someone who is keen on community issues, Jermaine has previously worked with other charitable organisations
Contact:  Jermaine@mmarap.co.uk
Stephen Riley
YOUTH PROGRAMME DIRECTOR
Stephen is a qualified youth worker and sports coach with over 20 years experience and many sporting qualifications under his belt.
Stephen has managed small teams, has run life skills projects and also organised and co-ordinated residentials and activity weekends.
Contact:  Stephen@mmarap.co.uk
Lyssiemay Annoh
Public Relations and Marketing Director
Lyssiemay Annoh is a highly experienced professional who has a passion for youth development.   
Lyssiemay has worked in both private and public sectors and has spent many years of her working life managing the busy lives of high net worth individuals, ambassadors, ministers, top corporate decision-makers, and diplomats. Read more...
Jonathan Buffong
CEO / FOUNDER
Jonathan has a background as a semi-professional footballer as well as being an avid fan and participant in mixed martial arts for a number of years.
With two young sons himself, Jonathan is more than aware of the importance of having nurturing and positive community projects for young people in today's current climate.
Contact:  Jonathan@mmarap.co.uk 
JIU JITSU COACH
Carl has trained with the best BJJ competitors and instructors on the planet, including: Roger Gracie; Rafael Lovato Jr; Mauricao Gomes; Braulio Estima; Caio Terra; Chris Haueter; Remco Pardoel; Michael Bisping; Rampage Jackson and Neil Adams to name a few. In addition to competing, Carl is a BJJ/MMA reporter and has contributed to magazines and internet sites all around the world, including Grappling (US), Gong (Japan), Ultimate Athlete (US) and Jiu Jitsu Style (UK). Carl is a Brazilian Jiu Jitsu referee and referee for the United Martial Alliance (UMA).
Carl lived for extended periods in Los Angeles, Scandinavia, Rio, Phuket, Jordan and Abu Dhabi, training and teaching Brazilian Jiu Jitsu. He has competed in Judo, Sambo, MMA, BJJ and No Gi competitions worldwide and ran a very succesful competition team with Combat Base Bolton up to 2014, before relocating to London.
His achievements include:
2nd Dan Applied Jiu Jitsu
1st Dan Karate
Brown Belt Brazilian Jiu Jitsu
Blue Belt BJA Judo
JIU JITSU COACH
Mobs started training in mixed martial arts at London Shoot Fighters. London Shoot Fighters is an elite gym that has had fighters from UFC, Bellator, Pride and many more of the top mixed martial arts organisations training at their base. Mobs has also competed across Europe ever since he started to train at LSF in 2009. He has won many of the competitions he partakes in, receiving medals. At the British Open No Gi, as well as English Open No Gi, Grappler Quest in Amsterdam and many more, he has received gold medals.
Prior to training in MMA, Mobs graduated from Kingston University with a degree in Television and Video technology. In order to train, learn new things and compete, Mobs travels around the world. He strives to learn and teach new techniques to better his own martial arts skills and those of his students.
KARATE COACH
Simeon is a highly accomplished fighter and 1st degree black belt holder in Kyokushin Karate. He also has more than 10 years experience in teaching full contact Karate (6 years at London Shootfighters – one of the best MMA GYMS in the world) where he worked with students from no experience at all to top level professional athletes ! While part of the national team for his country for 5 years i took part in training camps where he had the honour to train together with some of the greatest fighters on the planet like Valeri Dimitrov who is 3 times world champion and 16 times European champion. He also participated in camps with Kenji Midori, Tsukamoto and many more. Aside from full contact karate he has more than 10 years of combined experience in kickboxing, K1, and amateur boxing, fighting at different promotional show and taking part in amateur boxing competitions.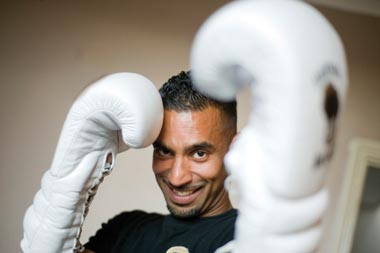 BOXING COACH
Carl is an experienced professional boxing coach and also an amateur assistant coach with 17 years experience, which includes international. He has trained and coached worldwide at some of the top boxing clubs, including: Islington, Finchley and Battersea boxing clubs in London; Rafael Trejo boxing gym in Cuba and Tigers boxing gym in Trinidad.
Carl is ABA qualified and professionally qualified with the British Board of Boxing Control. He is also an insured qualified fitness professional, qualified first aider and is bilingual, able to coach in Spanish.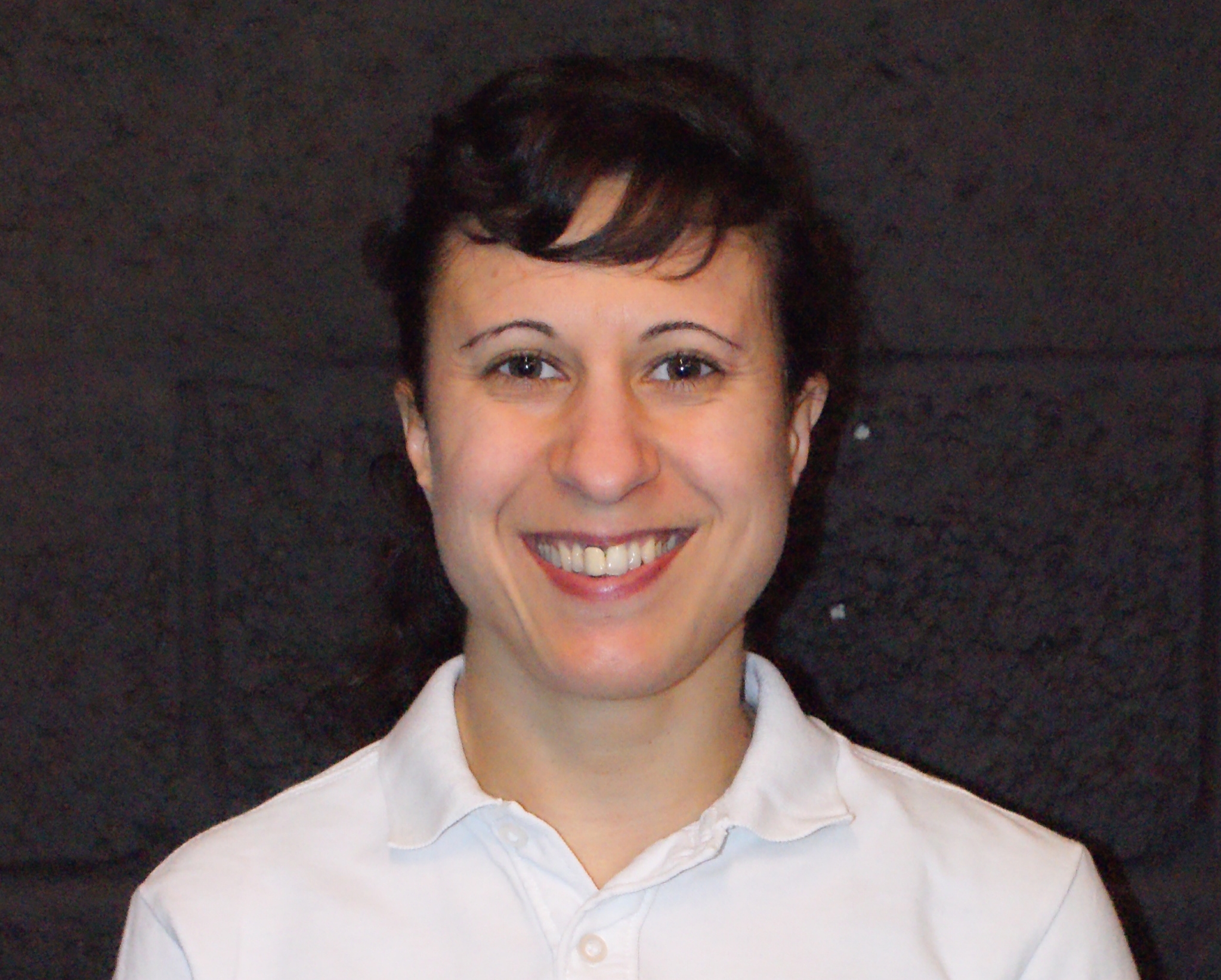 JIU JITSU COACH
Raquel started martial arts at age 26 and has competed in Frontenis sport in her youth. She trained in kickboxing for 1.5 years and due to pregnancy stopped training. As soon as she was able to go back into the martial arts world she trained in Jeet Kune Do, Freestyle wrestling, Wing Chun and Kali.
Raquel also has some experience in Boxing and MMA, however her main passion lies with Brazilian Jiu Jitsu (BJJ) and ever since her first session has solely trained in this martial art for over 4 years. She trains under the tutelage of coach Michael Russell. She has been teaching BJJ for the past 2 years to children from ages 8-14 years old.
Raquel also has 10 years experience as a masseuse and is a dedicated personal trainer.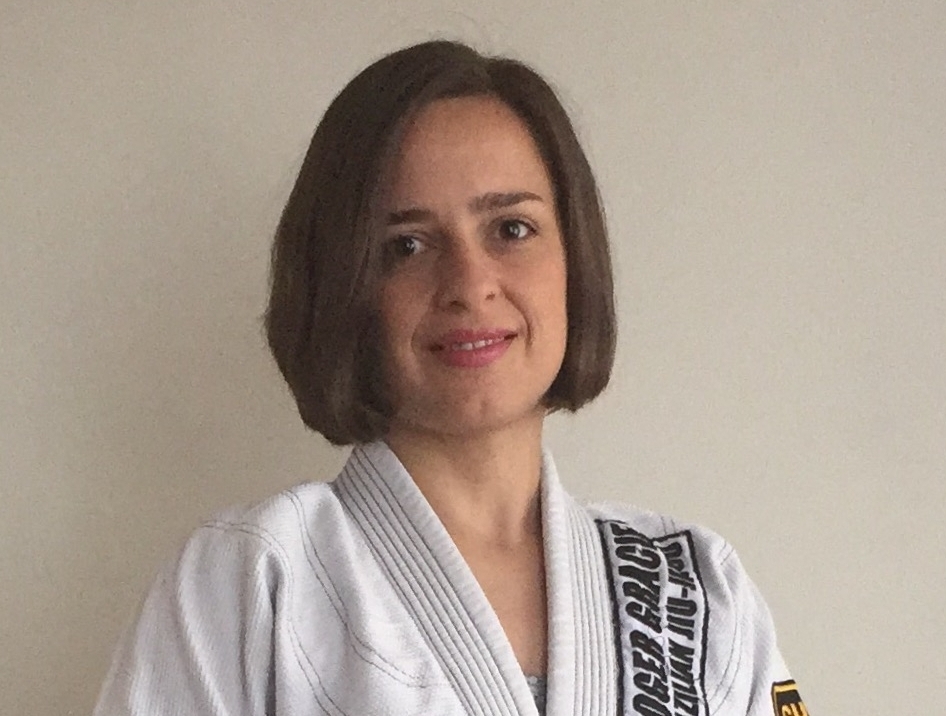 JIU JITSU COACH
Sonia has always been a sports enthusiast since a young age. It was at the age of 23 years that she discovered Jiu Jitsu back in Portugal by the beach after a surf session. The mind/body connection in this form of Martial Art kept her engaged and passionate since the beginning.
Soon after moving to the UK and learning the basics, Sonia felt the call to start teaching. Starting with kids and adult beginners. Currently training with Cesar Lima, black belt under Roger Gracie.
Sonia has a Personal Training certificate, Brown belt in BJJ – A keen interest in helping people adopting a healthier lifestyle, meditation, personal development, nature, skateboarding and surfing